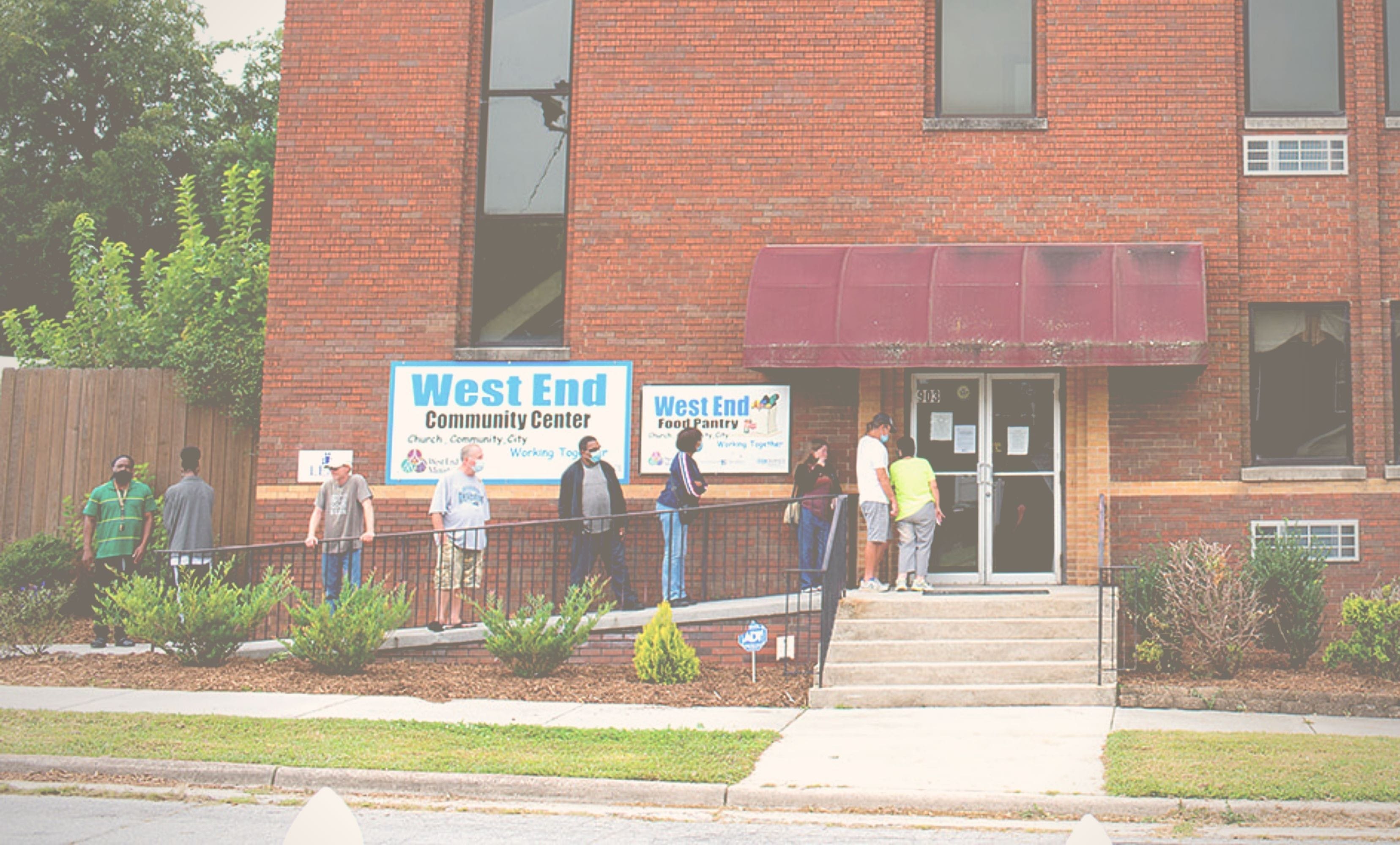 Update: May 11, 2021
Among the hard, there's much good too.
In July 2000, pastors and church members from English Road Baptist Church, Christ's Community Church, and
Rankin Memorial United Methodist Church met to share ideas for a neighborhood ministry. West End Ministries was
incorporated as a NC nonprofit agency (2001) and received 501(c)(3) status (2003). West End Ministries began as a
grass roots movement and has grown into a multi-dimensional outreach program committed to improving the
quality of life and providing resources to countless underprivileged citizens in the West End and greater High Point
community.
Now, 20 years later, let's talk about 2020-2021, we've made new friends, began new partnerships, expanded to a
2nd Thrift Store, fed more people, found more housing for women... and so much more.
January through March 2021, we have:
· Served 38 women through Leslie's House and 35 women through Winter Shelter. We remained full with
reduced capacity due to COVID restrictions (14 nightly average in the house and 15 in the winter shelter).
· 29 women are employed, others on disability or in back-to-work programs, 12 received housing assistance
· Provided 745 meals (Thursday evening Community Meal), Distributed 61,185 lbs of food (Food Pantry)
· Assisted 989 families through the Food Ministry
· Began partnership with Growdega to offer fresh produce on-site weekly
· Provided 180 food bags to senior adults and 750 food backpacks to school-aged children
· Assisted 58 families through our Emergency Assistance Program
· Opened our Furniture Thrift Store space to offer good buys to the community and revenue for programs
· Received 3,570 donated meals to Leslie's House and Winter Shelter, $735 food gift cards
· Received 412 personal items/toiletries and 1,515 lbs of clothing for Leslie's House and Winter Shelter
To us, it seems like the nation's hardships created a rally point in our community. Many people reached out to help,
to ask what they could do to serve or give. We have missed having volunteers on our campus and look forward to
soon bringing more of you back as COVID regulations are eased!
If you'd like to read our
most recent newsletter, click here
.